In this opportunity, we will talk about the essential points to consider when choosing a provider to create our playgrounds. It is vital to know certain aspects that will help us decide who will be the right provider to build a suitable playground, ensure its quality, and fit our budget. Here are some of the points to consider:
The experience
It is essential that when choosing our supplier of equipment for playgrounds, we choose a company with experience in this area of ​​business. The experience will be vital, as it shows that the provider is knowledgeable in managing a project such as creating a playground for our children. Also, if we hire a provider experienced in the area (British Columbia), they will offer advice that will fit our needs.
Installation
It is essential to know the processes of installing a playground, for example, the cost and time required to install a playground, what is the means of transport to bring the pieces of the structure, if training will be given on the maintenance of the playground, payment methods, etc.
Customization options
Some providers offer pre-designed playgrounds, which can be correctly adjusted to our needs and those of our children, but there is also the possibility of customizing our playgrounds. If we plan to customize our parks' design, we must locate a provider that offers this service to adjust to our children's garden requirements.
Playground equipment selection
When selecting the equipment we want to use in our playground, it's essential to evaluate our needs, access to it, and budget. To evaluate our needs, we must consider the size of the playground we will be using, the number of children expected to play simultaneously, the ages of the children, and any special needs due to a disability.
As far as access is concerned, we must evaluate the condition of the equipment we already have, to know which parts need to be replaced and which parts are missing. And concerning the budget, we must consider the general fund we have, assess other sources of income such as donations, anticipate new costs that may arise at the time of construction, and complete it in stages.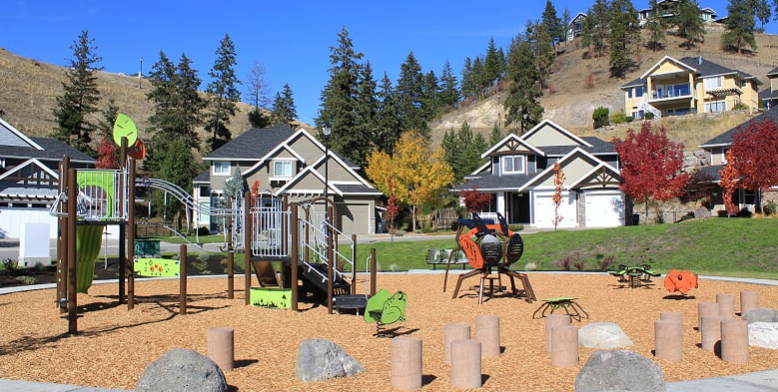 The material of the play equipment
It's essential to consider the material we will build our playground with since it will depend on the climate it's exposed to. The three primary materials are wood, metal, and HDPE plastic. Wood is a durable, safe, and aesthetically pleasing material. As for the metal, we can say that it is a safe, durable material and is resistant to various climates.
Concerning plastic, HDPE is a cost-effective material, low maintenance, and easy to clean. Knowing these points about how to choose our playground supplier, we will be able to make the right decision to make that space safe and beautiful for our children.
References
It is essential to look for positive references from a potential supplier; thus, we can have a clearer idea of their quality of work and level of service. It is important to note that if these references are in our area, they will be more useful or have greater value.
What do you think about these points to consider when choosing a provider. What other points do you think should be taken into account when choosing a playground provider?
If you want to know more about playgrounds, you can subscribe to our newsletter and have free access to our report entitled 7 advantages of having a playground in your community.
Imagen by Westplay.