Safety is an unquestionable must for playgrounds…fun is guaranteed when safety is guaranteed! That's why playground surfaces should be not just visually appealing but safe for kids.
There is a wide range of surface materials to choose from. But where to start? It's important to know basic factors in count in addition to budget when choosing a playground surfacing.
Here we share with you 5 tips for choosing a playground surfacing:
Fall protection
It is normal for children to challenge themselves in the playground and to suffer falls from different equipment while playing. Falls are inevitable. However, a great part of playground equipment serious injuries occur because of falls to the inadequate or nonexistent surfacing.
A smart manner to enjoy more the playgrounds are having the safest surface. Reducing impacts from high objects like overhead ladders or climbing structures is key in children's playtime.
Within the safest materials, we have rubber surfacing which provides a cushioned surface that lessens injuries (for example, you can choose the thickness depending on the installed equipment!)
Accessibility
Playing is more fun when everyone enjoys it! An ideal playground surfacing has to be accessible to kids of different abilities. When you install an accessible surfacing playground, you are promoting inclusive play that will give a lot of value to your community or school. A basic is reaching out for materials that meet CSA standards for accessibility.
Durability
Taking into account the lifespan of our playground surfacing is ideal when we look into the budget project. We are looking for something at a good price, but at the same time with a quality that allows it to have long durability.
One of the most popular options includes rubber mulch or modular systems made from recycled rubber. These surfaces are made to last for years without any replacement.
Warranty
Looking for options for playground surfacing is a wise decision because it will become an investment towards our kid's safety. That's why try to choose the ones that offer a long-term warranty, implying that the area complies with the necessary safety standards.
For instance, DuraSAFE rubber tiles are a proud Canadian product and the most wanted protective surfacing in North America. The best of all is its lifetime warranty plus no its maintenance-free material. Make sure the surfacing material will not be damaged by weather conditions or affecting by pollution.
Maintenance
Because you are aware of the great use that our children can make of the playgrounds, you know that it is essential to keep them clean and in optimal conditions to get away from possible allergies, infections, and even injuries from the kids.
Therefore, before you purchase a playground surface, you need to assure that is easy to maintain and that prevents constant wear and tear. Rubber surfacing, for example, is highly resistant to moisture and stains and also is one of the best all-weather options thanks to its resistance and drainage.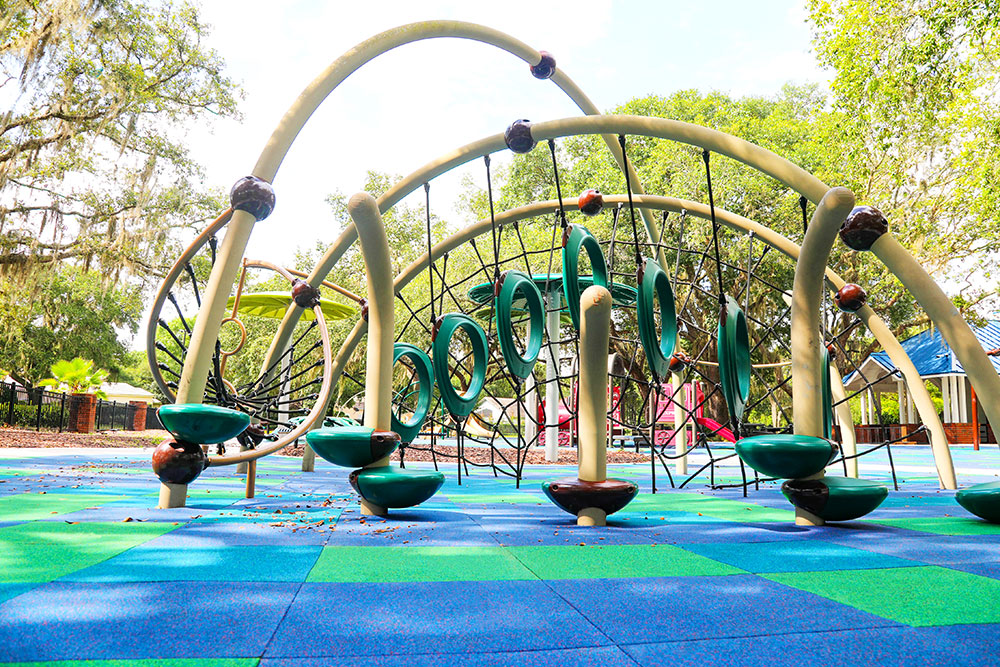 Choosing the proper surfacing for your playground project will save you money and time and even prevent you from dealing with possible future problems.
Need help planning your surfacing playground project? Feel free to connect with us at 604-424-4168 – info@westplay.ca
At Westplay, we have experts that can guide you to the process to acquire the perfect surfacing for your play space.