Sure, kids get playgrounds, that's easy. And their parents are going to enjoy the benches and tables and shades you've incorporated. But I would encourage you to add another feature that's something like a playground for adults: Outdoor fitness equipment.
There are a wide variety of options for outdoor fitness equipment, with everything from machines that resemble indoor gym equipment to large-sized overhead ladders and obstacle courses in either metal or wood materials. The aesthetic possibilities are endless.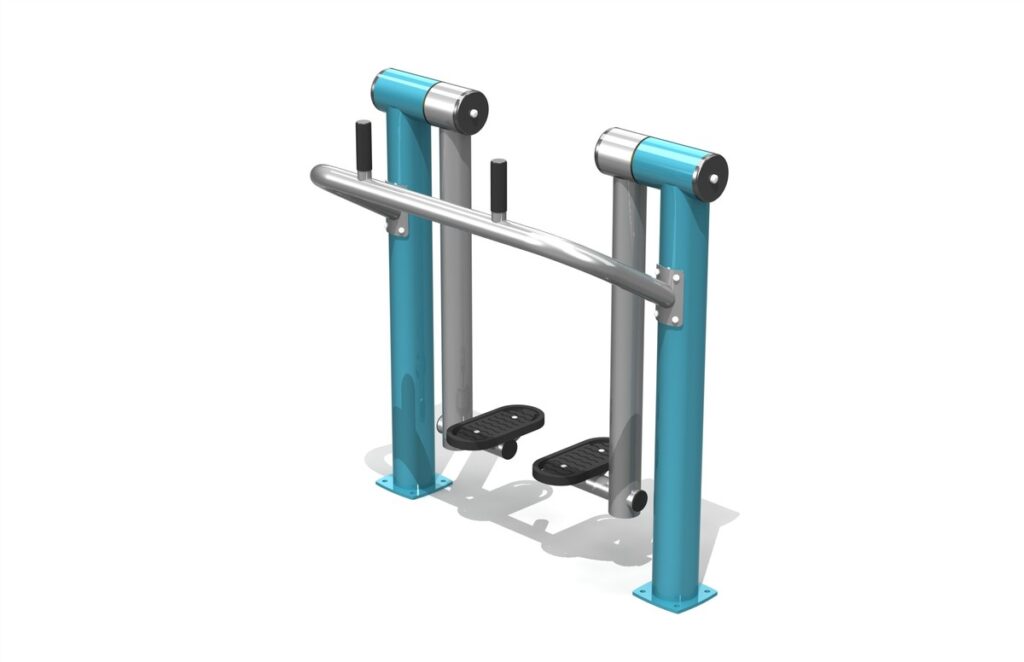 A couple of common strategies are already emerging all around the world.
A cluster of equipment: This strategy works especially well in developments or communities that don't include an indoor exercise area that's open to the public, but it's also a great way to create fitness options for a location's clientele or offer adults more activities in a public area without sprinkling the items over a wide area. Surfacing is contained to the one unified cluster and people can have a one-stop location to meet their outdoor exercise goals.
A circuit of equipment: This strategy pairs very well with parks that offer a walking or running path. By putting some distance between each piece of equipment and creating "stations," the area can accommodate more users at once and support better social distancing during this cautious time of re-opening after the pandemic. Users can get their aerobic workout at the same location as their strength and agility workouts, and a circuit layout offers them the flexibility to jog laps or stroll and catch their breath between stations.
When it comes to the visual impact of outdoor fitness equipment, some designers may worry that the equipment won't blend in with their design themes. However, there are a wide variety of styles, and more are emerging all the time. Westplay offers sleek, modern-looking metal equipment in most of the same color options as our playgrounds, and wooden fitness course options are available as well. Especially when paired with Dura Train or DuraSound rubber tiles or Poured-In-Pace rubber, there are multiple ways to help your outdoor fitness area either blend in or stand out, depending on your preference.
Have questions about outdoor fitness equipment, recommended layouts, parkour courses for adults and children, or safety surfacing? Westplay can help!  Already know your needs and just want pricing options? Westplay can help! We even have a section of our website dedicated specifically to outdoor fitness!
Send us an email at info@westplay.ca, call us at 604-424-4168, or check out www.westplay.ca. We look forward to hearing from you!