Outdoor fitness equipment is essential to a community as it allows people to exercise outdoors and share it with other members of the area; however, when planning to create outdoor fitness equipment in our community, it is essential to choose a suitable supplier to advise and accompany us in the creation of a solution that suits our needs. Here are some points to consider when selecting an outdoor fitness equipment supplier in British Columbia:
Prices
The cheapest is not always the best, since in some cases it will be advisable to pay a higher price for a better service and quality materials, it is recommended to see several proposals, but not focus only on the final price, but on other aspects such as, for example; references, installation process, payment methods, customization options, post-sale support, the experience of the provider in the area and types of fitness equipment. After making a decision, we must see the resources we have and evaluate other sources of financing such as donations or aid from the government or other state agencies.
Installation process
It is essential to know the process of installing outdoor equipment for fitness, for example, the cost and time required to install the equipment, what is the means of transport to bring the parts or components, if you are going to provide training on the maintenance of equipment, required permits, etc.
Customization options
Some vendors offer pre-engineered outdoor fitness equipment, which can be fine-tuned for community needs, but there is also the ability to customize our outdoor fitness equipment. If we plan to customize the design, structure, or layout of our equipment, we must locate a supplier that offers this service to adapt to our requirements.
Selection of fitness equipment
When selecting outdoor fitness equipment, it is critical to assess our community's needs, variety level, and budget. To evaluate our needs, we must consider the number of fitness equipment that will be installed in the area, amenities for users, the view that users will have when using the equipment, size of the exercise area, if there will be other complementary areas (example children's playgrounds), the number of people expected to use the equipment simultaneously, etc.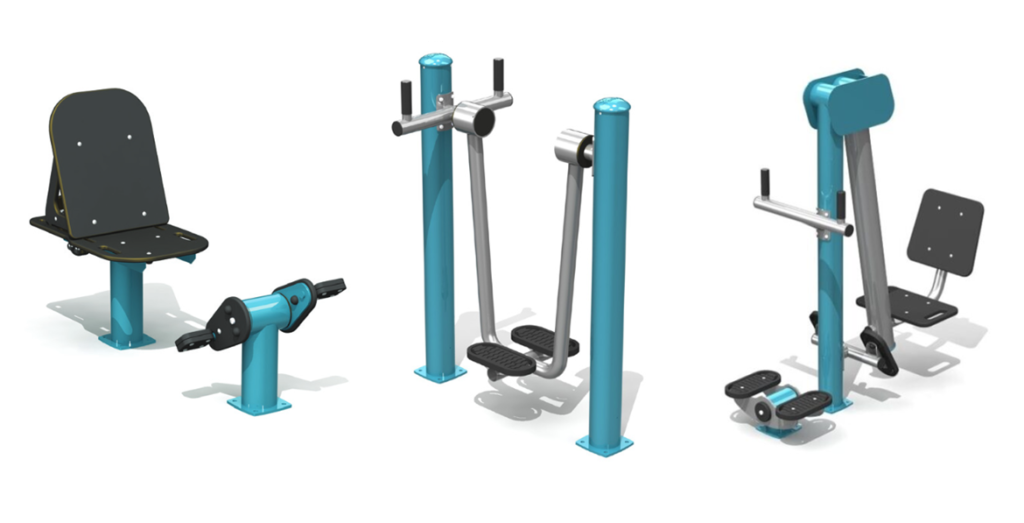 Experience in the area
It is essential that, when choosing our supplier of outdoor fitness equipment, we choose a company with experience in this area of ​​business. The experience will be vital, as it shows that the provider is knowledgeable and experienced in these projects (creating an area where there is outdoor fitness equipment). If we hire a provider with experience in the area (British Columbia), they will offer us advice that is more tailored to our needs.
References
It is essential to look for positive references from a supplier; so we can have a clearer idea of ​​their quality of work and service level. It is important to note that if these references are in our area, they will be more useful or will have more excellent value. For example, a referral from a provider located in another country is not the same as a referral from a provider in our area (British Columbia).
What do you think about this topic? What other points do you think should be considered when choosing a supplier of outdoor fitness equipment?
If you want to know more about playgrounds, you can subscribe to our newsletter and have free access to our report entitled Seven advantages of having outdoor equipment for fitness in your community.
Image from Jambette