Do you know the most popular playground equipment?
There are a lot of playground pieces and more and more are innovating new elements to bring fun to children. Choosing the options we want for our ideal playground can be a difficult, even overwhelming, task.
We not only ask ourselves about aspects such as budget, area, warranty…but also about what kind of structures our little ones enjoy the most.
Obviously, not every child prefers the same game, but there is some equipment that always attracts the attention of the children when they arrive at the park.
And it is important to say that a few classic pieces of equipment will never go out of style! Let's go see the 3 most popular playground equipment (I bet you can guess a few):
1- Swings
It is a timeless piece that will be used for years by children and even adults. We want everybody to enjoy the thrill of safely soaring through the sky, and our variety of seats makes it possible for toddlers, infants, children, and adults to swing.
This iconic and timeless outdoor item is a must for playgrounds. Swings are the most common playground equipment.
They have an important role in children's development because they strengthen balance, coordination and help them learn visuospatial skills (direction, for example).
In addition, they come in multiple designs, materials, age-specific and even some have the ability to support different weights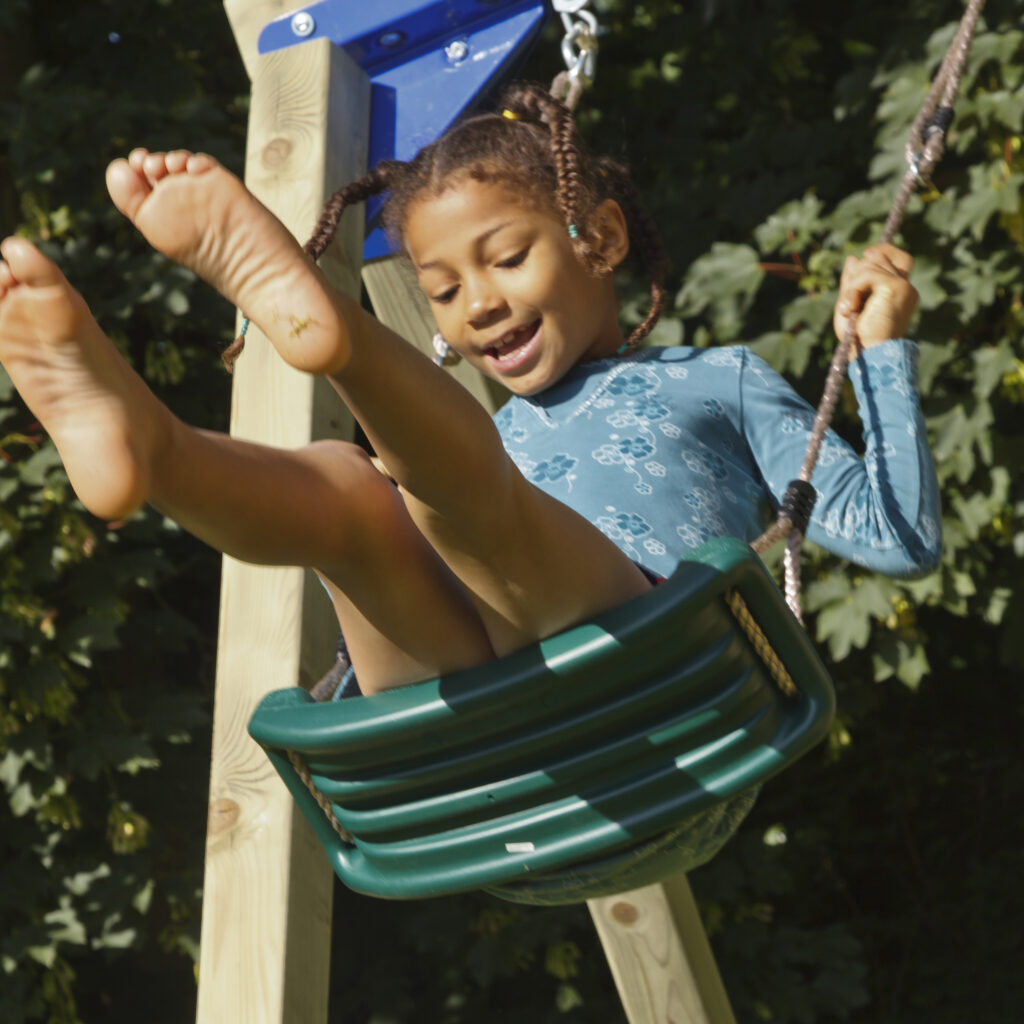 2- Climbers
Climbing structures is a big element that gives your child not just fun, but a varied physical activity. Allow your kid to get that wonderful feeling of climbing a tree, but without the risk that it can bring.
The value of this item is that climbing improves cooperation, strengthens muscles, and stimulates body awareness.
3- Slides
It is one of the most exciting elements for children when they come running to the park. Almost every playground has one!
Slides haven't changed very much since old times. Now they can have a design of the tube, which can be safer than a regular one. Also, those made of metal are less common than those made of plastic.
Sometimes choosing the classic or the "usual" is a guarantee of fun because your children will always find new ways to entertain themselves, stimulate their creativity, and develop skills.
After all, as parents, we seek play items that stimulate children's interest and imagination.
So…are you thinking of getting playground equipment for your backyard and feeling overwhelmed by your options? No worries, at Westplay we can help you to look for the best options for you and your family! Contact us now.