Within social skills, one of the most important for children's integral growth is communication, specifically, an assertive one.
Playing is a fun activity for children to develop their language skills. Let's see how playgrounds are ideal spaces to develop kids' communication.
Value of communication skills
Playgrounds are the first safest spaces in our lives for exchanging feelings, ideas, and desires. In that setting, we need to express to others how are we feeling and what do we need (in a verbally and non-verbally way!)
But communication is not just talking. Its also listening attentively to others and understanding what they are trying to tell us. This skill is learned from the time we are very young and is strengthened by the interactions we have with other people at school, at home, and, of course, at play spaces.
Knowing how to listen to others is the number one step to learning how to empathize and comprehend people's motivations.
Making friends
There are no obligations or the same social pressures as there are in school, so it can be easier for children to make new friends. Unstructured playing is an excellent way for your child to relax and be more talkative to their peers.
If we have a shy child, it can be difficult getting involved in playground games. We can encourage he/her to start conversations by teaching them some basic phrases to take the first step (e.g. "What game are you playing? Can I join it?"). This way can facilitate your kid bonding with their peers at a playground.
Involving in group games
To play in a group it is useful to have efficient and horizontal communication (i.e. that everyone can participate in the dialogue on equal terms).
For example, when playing imaginative games, all of the children must decide the roles plays, rules, equipment to use, among others. Plus, creating scenarios help children to build logical narratives and practice body language by using gestures to act out specific situations.
Playing and interacting with other child's ages or backgrounds also is the perfect way to add extra vocabulary that enriches their language.
In a nutshell, strengthening basic communication skills by playing will allow your kid to resolve future conflicts, establish healthy boundaries and interact with their world.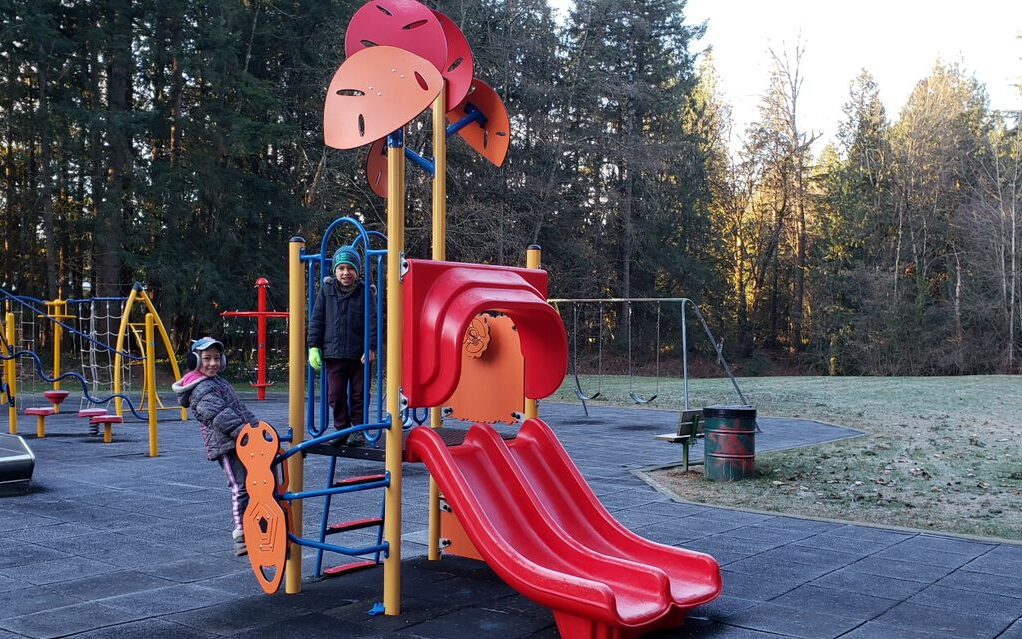 What are you waiting to take your child to the playground?
Contact us at info@westplay.ca or call us at 604-424-4168!
At Westplay, we can help you to build the perfect space for your kid to have fun and develop their communication skills